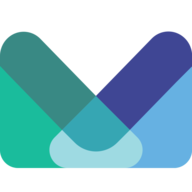 COMPONENTS
MAINTENANCE
ISSUE HISTORY
No upcoming or ongoing maintenances reported
Outage affecting Australian users
Investigating
We are experiencing an outage that is affecting Australian users and are investigating the problem.
Resolved
We resolved the outage and return services to normal operation.
Error when creating a task
Identified
We've identified a problem with creating a task and are working to fix the issue.
Resolved
The issue has been resolved.
Issues with Milo Chat
Investigating
We're investigating issues with Milo Chat responses being slow or timing out.
Monitoring
We're deploying a fix and monitoring the results.
We're still observing issues with Milo Chat, and are taking further steps to resolve.
Resolved
We've implemented a fix that seems to have resolved issues with Milo Chat.
Investigating elevated error rates
Investigating
Our team is investigating elevated error rates.
Resolved
Elevated error rates have been resolved.
Powered by